It's Sunday Social time again and I'm pretty friggin' hungry so this week's topic is perfecto.
Comida aka food. I always find it interesting to see what other people love/hate to eat because we all have such different appetites! Go link up with Neely and Ashley!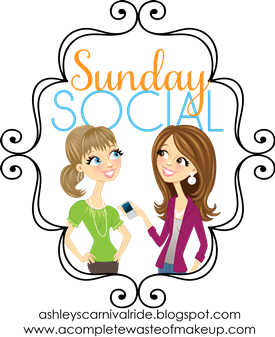 If you could only eat one thing for the rest of your life, what would it be?
Sushi. Hands down.
Yes, I took that picture and yes, that sushi was all mine/ours. Four different rolls to be exact and I even titled a blog post with the word "sushi" in it. [The tempura rolls are so bad yet so good.]
What's your guilty pleasure/comfort food?
Does chocolate count? Because I no longer even feel guilty admitting my complete tooth full of sweetness. Chocolate makes everything better.
[via]
What's the weirdest/craziest thing you've ever eaten?
I just realized that it's kind of weird how I go to the Mexican restaurant and have started ordering the shrimp and scallop enchilada. I mean, shrimp and scallops, wrapped in a tortilla and drenched in a Mexican cheese sauce? Really? Whatever. I love my seafood that much... apparently.
What foods do you avoid at all costs?
Anything sweet potato/yam related. The thought alone is enough to make me nauseous. I don't know what it is, friends but I just cannot handle that taste/consistency. Oh, and I LOVE bananas but only when they're still greenish-yellow. If I see bananas at the store that are just yellow I will not be buying them because the next day I'll see a freckle. No bueno.
[via]
What meal reminds you of your childhood?
Chili from our grocery store, Giant, with Saltine crackers. Mmm, my mom and I used to eat that when I got home from preschool while we watched "our soaps" on TV :)
Share one of your favorite recipes and the story behind it.
My mom's spaghetti. It was our all-time favorite meal growing up and all throughout the years. When we'd come home from college, Mom had it on the stove. When I came home for a visit from Utah, Mom had that spaghetti waiting when I got home from the airport.
Since my Mom passed away, that recipe has become even more special to me and because it's kind of a family tradition, I'll be keeping it a secret for now :)
I am SO looking forward to next week's Sunday Social post because it's about THROWBACKS and we all know how much I love the 90's!