Here we go! It's time to go back in the day and talk about Vintage Chelsea - the middle but mostly high school days. Join in on this hilarious fun by linking up!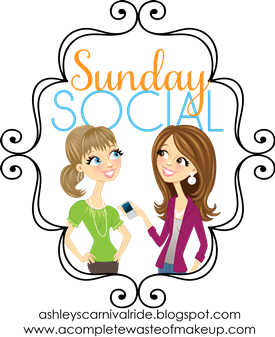 1. What were you like in Middle School/HS? (pictures)
In Middle School, I was a total drama girl. I loved acting so much and put the majority of my time after school [and during school in drama class] into it. In high school, I was 50/50. In public school, I continued on with acting and got involved with student government.
Halfway through my sophomore year, I transferred to Catholic school where I ended up focusing on dance and spent all of my time on the dance/drill team!
Senior year Catholic School uniform. Man, I had a great attitude.
2. What were your favorite past times?
Spending all of my time after school either at rehearsal for acting or practice for dance team. In private school, I had a pretty tight-knit group of guy/girl friends so we'd go see a movie and then go back to one of our houses to have some good, clean, hilarious fun. It never got old.
3. What songs were you obsessed with?
I was obsessed with O-Town in high school for a long time.
We made shirts and even WON in a contest to get amazing, upgraded tickets. That's dedication.
I loved a little bit of everything - Jimmy Eat World, Linkin Park, S Club 7, Dream, Mandy Moore, Nelly Furtado, Green Day, Hoobastank, but my high school soundtrack consists of a lot of John Mayer and Maroon 5. Usher's, "Yeah" was probably my favorite for a while.
4. What fashion statement do you look back on and cringe?
Both of us are brunette now. Haha :)
And chokers. Whether they were bought at Claire's or made out of ribbon. We wore them. Why?
I was also WAY into surf companies and anything surf-related for years.
And then there were the popped collars. And the double popped collars...
Earlier in middle school/high school, it was all about Adidas jackets and shoes, flare and wide leg jeans. We were cool.
5. Who was your celebrity crush?
Who wasn't? Actually, I don't remember at all. I had my phases. Justin Timberlake, Paul Walker, probably Josh Hartnett at one point.
6. What were your favorite tv shows/movies?
I was pretty busy in high school and didn't watch much TV but remember every Sunday night, I HAD to watch American Dreams [with Brittany Snow]. My boyfriend knew he couldn't call me [on the house phone of course] until the show was over.
A Walk to Remember!!!! The Fast and the Furious. The Skulls [lots of Paul Walker I guess]. Anything with Adam Sandler.
But I think A Walk to Remember definitely wins.
Well, that was fun! Man, times sure have changed. It's always bittersweet to look back at those times. Everything was so different then. Sometimes I miss it but sometimes I'm grateful for the maturity and life lessons I've gained since then.