It has just been a good week.
The Olympics have been on [and TeamUSA has been doing beautifully!], work has been quiet so I've been able to get a lot done, I got to hang out with a special someone and I had a fun girls' date with Miss Shannon... not to mention many other fun things liiiiike some new make-up purchases!
So, here I am to wrap-up the week with some of my favorites. Be sure to link up with Lindsey [she may or may not have talked me into posting some vintage Chelsea pictures back in my dance days...]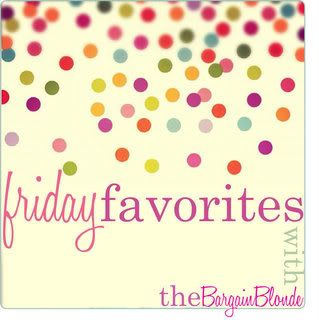 Favorite Song
JoJo - "Anything"
Guys, I'm not kidding when I say that I love JoJo. I'm sure you may only know a song or two of hers [ahem, "Leave (Get Out)"] but I can honestly say I love quite a few of her tracks.
I was driving along in my car one night when a song came on an XM station. The song had a familiar melody in the background that I later realized was from the Toto song, "Africa."
I am obsessed with this song. Too bad it came out in 2006...
Favorite Craft
Money Wall
Start counting your pennies [or nickels] because this little craft project would look amazing up on the wall. Take painted letters and attach the coins to it for some bling-bling cha-ching!
I have been thinking about this state a little more than usual lately. I love it with all my heart and can't wait to be back there someday :)
P.S. The gorgeous photo is courtesy of my amazing wedding photographer, True Photography :)
This, too, shall be featured in my upcoming beauty review [I promise, I'll be posting it soon!]
I always do research on products before purchasing so I spent a lot of time on sephora.com before using my gift card to purchase Clinique Stay-Matte Oil-Free Foundation.
So far, I am in love! It is just what I needed! Review to follow soon.
Favorite Space
This lofty apartment


I have also been looking into a lot of apartment decor lately [moving may or may not be on the horizon] and came across this amazing little loft. The longboard is my favorite part. I think this will be a requirement for decor in my new place :)
Favorite Website
Thanks to Ashley, I am now in love with this daily deal website. Not only is it just a daily deal website but it is for boutiques and cute Etsy-esque shops which means, you guessed it, JEWELRY!!!! I ordered an amazing piece on Wednesday that I will be sure to share with you once I get it in the mail!
Favorite Olympic Moment
Team USA Women's Gymnastics
Taking the gold! As I mentioned in yesterday's post, these ladies are SO talented and deserving of those medals :) There have been so many emotional moments in the 2012 Olympics and this, to me, was the best :)
Have a beautiful weekend, friends! I know I sure plan to :)