What better way to wrap up this oddly placed holiday of a week [Seriously, what day is it?!] than to tell you about some of my latest favorites? I'm already excited to tell you some of my favorites next week because I already know what they will be. I'm thinking a review of some of my most recent beauty favorites is on the way too!
I'm linking up with The Bargain Blonde :)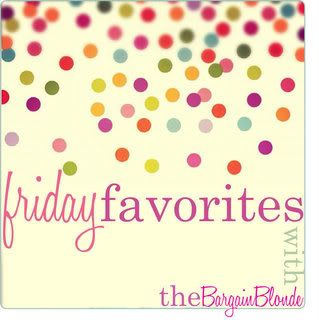 Favorite Food: Lemon Zest Luna Bar
Okay, so I don't know if it's really my favorite food from this week because that would probably have to go to my mom's rotelle dip that my dad made for the Fourth. However, I just had this Lemon Zest Luna Bar for breakfast this morning and it was YUM! I eat a Luna bar for breakfast most days at work because they're full of nutrition and keep me full. I had never tried the Lemon Zest flavor before. It was in my little Luna stash at home and I kept saving it until now, the last day of the work week. I'm not a super citrus fan [okay, except for lemonade] but this is light, Summery, and delicious!
Favorite Film: Magic Mike
Well, I started watching Good Will Hunting but didn't finish it yet so I'll have to go with the only movie I saw this past week… Magic Mike. Some of you saw it, some of you never will. I have to say, I was a litttttle disappointed. I mean, Matt Bomer had maybe one real line in that movie aside from the ad libbing he did in the background. The first twenty minutes were good and exciting and the whole movie theatre was giggling but then I wasn't super impressed. More Matt Bomer, less trippy scenes. I'm still happy though because I got to see him doing some fun choreography! And Channing is an amazing freestyler![Clearly this isn't a true theatrical review meant to be taken seriously] :)
Favorite Jewelry Piece(s): These neon and gold stackable bracelets
If you don't know by now, I love jewelry. In fact, "love" is an understatement. Stackable bracelets are one of my favorite looks right now and this picture above is just perfect. Check out my Etsy shop, After Sunset for more stackable bracelets!
Favorite Scent: Forever Sunshine
I just so happened to be at the mall the week Bath & Body Works was having their big-time sale. I think the only time I ever really shop at that store is each Summer during that sale. I'm a bargain shopper, what can I say? So, you know the drill – you start smelling every lotion in the store until you can't smell anymore. Forever Sunshine was one of my favorites so I picked up a new lotion since they were completely sold out of it in the body spray [perfect for after the gym!] Anyway, I love it! The scent lasts all day and is just delightful!
Oh, and go check out Hollie's blog because she's awesome AND she lives in San Diego. Double awesome :)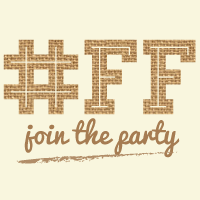 And that's it for this week! This weekend will be full of more acting and jewelry making and I wouldn't have it any other way :)